Sign up for our email newsletter for details of special offers, product updates, teachers' tips and our latest news.
Register here - we won't pass your details on...

Maths and Art - Primary school projects
Some of the structures built by Devon primary school children as part of a large-scale project using straws and joiners exploring the relationship between maths and art.
Submitted by: Devon Learning and Development Partnership (UK)
---
To submit your own images go to our upload page.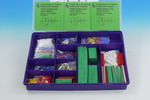 New storage boxes for group sets
Sturdy plastic storage solutions to last as long as our sets
More info...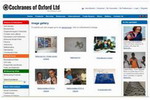 Share your product images
Upload your photos of our products in action to our new gallery page
More info...