Sign up for our email newsletter for details of special offers, product updates, teachers' tips and our latest news.
Register here - we won't pass your details on...

Login here:

If you have previously registered or ordered on this site simply enter your login details below to continue.

Do you need to register?

Registration is free, quick and simple and will allow you to:

Maintain your own account details.
Track your order progress.
Store and retrieve your favourite products.
Receive email newsletters.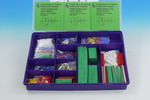 New storage boxes for group sets
Sturdy plastic storage solutions to last as long as our sets
More info...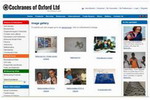 Share your product images
Upload your photos of our products in action to our new gallery page
More info...