Sign up for our email newsletter for details of special offers, product updates, teachers' tips and our latest news.
Register here - we won't pass your details on...

Latest News
Stay Informed... If you would like to receive email newsletters from time to time from us why not register, it's free, quick and easy and we won't pass your details on.
New storage boxes for group sets
6th Sep 2016
Our Minit groups sets (Organic/Inorganic, Lattices and Biochemistry) are now supplied in sturdy plastic compartmented storage boxes. So your packaging will last as long as the sets themselves – however many times you use them. Plus, due to the great feedback we've received on the Minit sets we've also used these durable boxes for the Orbit Large Sets. We hope you like the new versions.


List all news items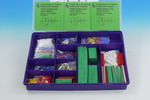 New storage boxes for group sets
Sturdy plastic storage solutions to last as long as our sets
More info...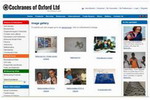 Share your product images
Upload your photos of our products in action to our new gallery page
More info...