Sign up for our email newsletter for details of special offers, product updates, teachers' tips and our latest news.
Register here - we won't pass your details on...


The Kitepole
Product Code: 0760
0 Reviews | Submit a review | Add to favourites | Tell a friend
Save time checking and relaunching the kite. The Kitepole is an aluminium pole, in sections, 12 metres high and able to withstand strong winds.. The kite flies on 11 metres of line above the top of the pole. When there is no wind the kite dangles from the top of the pole; but as soon as the wind blows again it relaunches itself.

The Kitepole allows the kite to be used nearer buildings and trees; places usually unsuitable for flying kites.

The Kitepole will ensure that the kite is flying at dawn whenever there is wind, and this will prevent birds from coming to that field when they leave their roosts. To be used with the smaller MK IV ref. 0973.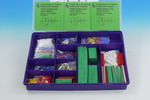 New storage boxes for group sets
Sturdy plastic storage solutions to last as long as our sets
More info...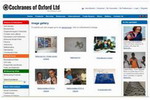 Share your product images
Upload your photos of our products in action to our new gallery page
More info...