Sign up for our email newsletter for details of special offers, product updates, teachers' tips and our latest news.
Register here - we won't pass your details on...


Reflective Spinning Kite
Product Code: 4201
0 Reviews | Submit a review | Add to favourites | Tell a friend
The Relective Spinning Kite ref 4201 has highly reflective, holographic surface that flashes as it spins and acts as a general deterrent should any birds get used to the Birdscarer Kite.
This should be used with the Kitepole ref 0760, in light to medium winds. It is always a good idea to switch from one type of birdscarer to another as birds can get used to even the most scary objects.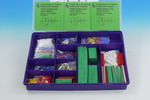 New storage boxes for group sets
Sturdy plastic storage solutions to last as long as our sets
More info...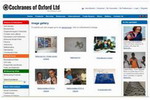 Share your product images
Upload your photos of our products in action to our new gallery page
More info...