Sign up for our email newsletter for details of special offers, product updates, teachers' tips and our latest news.
Register here - we won't pass your details on...


Space Shuttle & parachute
Product Code: 0806
0 Reviews | Submit a review | Add to favourites | Tell a friend
The Space Shuttle flies up the kite line, releases its parachute and flies back down the kite line, ready for another launch. The Space Shuttle comes complete with plastic parachute and toy to fly into the air. Fun for two or three people!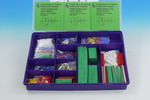 New storage boxes for group sets
Sturdy plastic storage solutions to last as long as our sets
More info...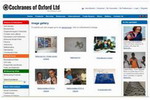 Share your product images
Upload your photos of our products in action to our new gallery page
More info...