Sign up for our email newsletter for details of special offers, product updates, teachers' tips and our latest news.
Register here - we won't pass your details on...


T shape Clip 3mm down, 3-4mm across, yellow
Product Code: 0911
0 Reviews | Submit a review | Add to favourites | Tell a friend
Connects two spars at right angles or a spar to a sail.

Includes a rigging line attachement point.

The cross spar can be 4mm (firm fit) or 3mm (loose fit) or 2-3mm with tape wound on it (firm fit)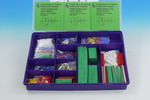 New storage boxes for group sets
Sturdy plastic storage solutions to last as long as our sets
More info...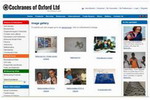 Share your product images
Upload your photos of our products in action to our new gallery page
More info...