Sign up for our email newsletter for details of special offers, product updates, teachers' tips and our latest news.
Register here - we won't pass your details on...


15kg line (2,500m approx per cop). The quantity sent and charged for may vary according to the sizes available.
Product Code: 1027
0 Reviews | Submit a review | Add to favourites | Tell a friend
A medium weight line suitable for any small or medium sized kite.

Approx 2,500 m of line per cop so please order 2,000m, 3,000m or 5,000 m etc (the website doesn't currently allow an order of 2500m).

The actual amount sent and charged for will be as close to your order as we can depending on the sizes available and calculated according to the weight at 2,500 m per kg.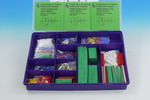 New storage boxes for group sets
Sturdy plastic storage solutions to last as long as our sets
More info...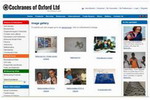 Share your product images
Upload your photos of our products in action to our new gallery page
More info...