Sign up for our email newsletter for details of special offers, product updates, teachers' tips and our latest news.
Register here - we won't pass your details on...


25kg line (1,200m approx per cop). The amount supplied and charged for may vary according to the sizes available.
Product Code: 1042
0 Reviews | Submit a review | Add to favourites | Tell a friend
Heavy weight line for larger kites and more demanding situations.

Please order in multiples of 1000m. You will be supplied with and our nearest match (currently multiples of 1200m) and charged for the length supplied based on 1,200 metres per kg.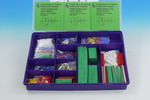 New storage boxes for group sets
Sturdy plastic storage solutions to last as long as our sets
More info...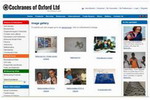 Share your product images
Upload your photos of our products in action to our new gallery page
More info...