Sign up for our email newsletter for details of special offers, product updates, teachers' tips and our latest news.
Register here - we won't pass your details on...

Your preferences:

How does it work?

Your preferences are stored in a file on your computer called a cookie. The options you see on this page are being saved to the cookie as you change them just by using the website. This allows us to hold these settings for you while you look around and also if you return leading to a more tailored and efficient service.

Use this page to simply check and make changes to your preferences if you wish.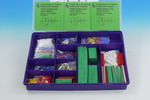 New storage boxes for group sets
Sturdy plastic storage solutions to last as long as our sets
More info...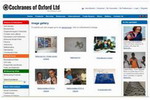 Share your product images
Upload your photos of our products in action to our new gallery page
More info...