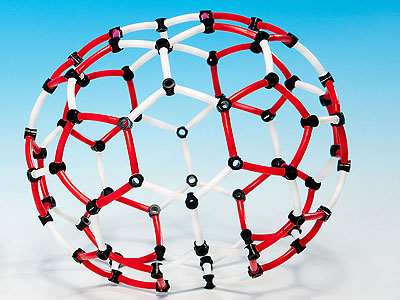 100 Buckyball kits! Use with Prof Sir Harry Kroto's lecture material - available free.
£277.00 Each pack
Product Code: 0281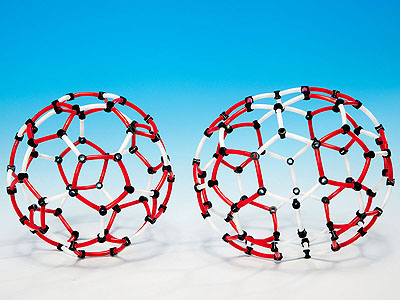 Build and compare the structure of C60 and C70 fullerenes.
£11.94 - £41.18 each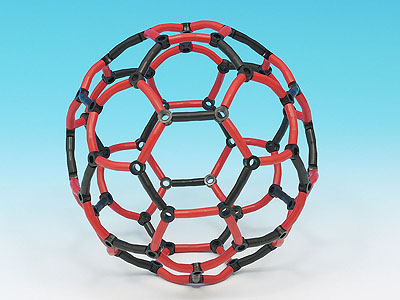 Study the carbon-carbon bonding in this Carbon 60 Buckminsterfullerene
£7.22 - £23.82 each
To submit your own images go to our upload page. Click on a thumbnail to enlarge.
Stay Informed: Sign up to our newsletters here to stay informed of new products, teaching ideas and offers. Itís quick and easy and we won't pass your details on.
There are currently no news items.